Hello again!
So there's no issue with the copy/move mechanism as far as the data itself goes. (Robust little thing!)
I have a folder on Opendrive that's marked private but there's a subfolder that I want to share and occasionally add files to, automatically sharing them too. On the Opendrive software and portal it is trivial to mark the folder as "hidden" so all new subfiles and subfolders are made with those permissions - however, rclone does not respect any of that and makes everything it adds "private."
Here's an example of my scenario:
root://private_outer_folder/hidden_inner_folder/
The hidden_inner_folder looks like this:

The subfolders created by rclone look like this: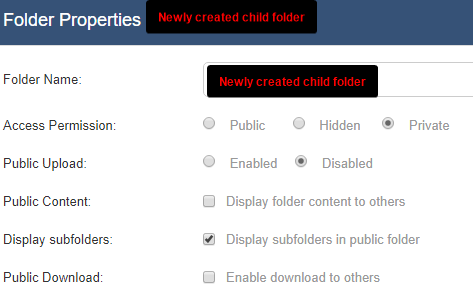 Here's what the files should look like:

Except they look like this:

These are also noticeable at a glance in the webportal:

So! Is there any way to set these permission flags on the command line or to just copy the permissions from the parent folder?
EDIT: also, the file permissions do not propagate to all subfiles and folders when set in the web portal. I'll contact Opendrive about that one.