What is the problem you are having with rclone?
services cant sync files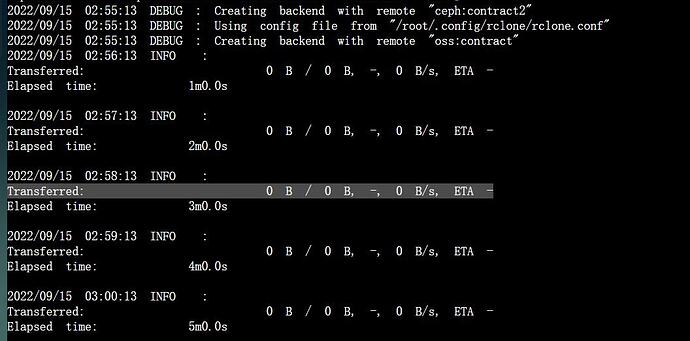 this bucket size 12TB,approximately 8000000 files.
After I execute the command, the memory will continue to grow, but the files will not be transferred. Finally, the memory overflows and the process ends.
However, when transferring a single file, it can succeed.
order is : rclone sync -vv ceph:ecm2bucket oss:ecm2bucket --bwlimit 1G > "./sync.log" 2>&1 &