Hey everyone,
I am happy to announce that the newer, faster and better version of rclone web-gui is now released in beta, it's still in its early stages, so I would really appreciate if you could test it out and give feedback so together, we can make it even better.
Highlights:
New and redesigned UI.
Support to control mounts from the GUI (requires atleast rclone v1.52.1.0-DEV ).
Sorting of files and folders in Explorer with name/ size/ date modified etc.
Faster loading of files.
Some minor bug fixes and improvements.
Installing the beta version (v2.0.2):
rclone rcd --rc-web-gui --rc-web-fetch-url=https://api.github.com/repos/rclone/rclone-webui-react/releases/tags/v2.0.2 --rc-web-gui-update

If your web ui crashes for no reason, you may have to have to clear the local storage from the browser: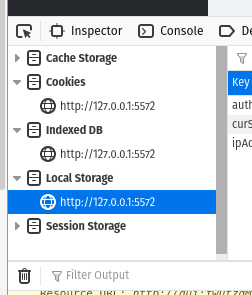 Right click the ip address and click delete all, then refresh the page.
If you need to go back to the latest stable version v0.1.0,
you can use
rclone rcd --rc-web-gui --rc-web-gui-force-update

You may have to clear the browser local storage if needed, after switching to the older version.
Alternatively, you can use the hosted version:
Head over to https://rclone.github.io/rclone-webui-react/. And enter the IP address, username and password of rclone rc server.
While running the rclone rc server, use the following command,
rclone rcd --rc-user=abc --rc-pass=abcd --rc-allow-origin="https://rclone.github.io" 

replace the username and password with your liking. If you are not comfortable with specifying it here, use the .htpasswd option.
rclone rcd --rc-allow-origin="https://rclone.github.io" --rc-htpasswd /path/to/.htpasswd