What is the problem you are having with rclone?
rclone authorization in google drive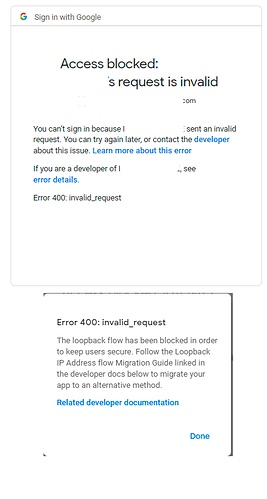 Run the command 'rclone version' and share the full output of the command.
rclone v1.59.1
os/version: slackware 15.0 (64 bit)
os/kernel: 5.15.46-Unraid (x86_64)
os/type: linux
os/arch: amd64
go/version: go1.18.5
go/linking: static
go/tags: none
Which cloud storage system are you using? (eg Google Drive)
Google Drive
The command you were trying to run (eg rclone copy /tmp remote:tmp)
http://127.0.0.1:53682/auth?state=SOME_CODE_HERE

The rclone config contents with secrets removed.
I haven't finished the config because of the error from authorization.

A log from the command with the -vv flag
I don't know how to get this. Can you help me please?