I never play with Rclone

I have a nas with Openmediavault with 11 data drive in Mergerfs.
I want to try gsuite pro account with rclone for move some files from local to cloud.
I have a ssd out of the mergerfs for my docker, like plex, radarr etc.
i have an hdd out of mergerfs for download.
I never touch one line in configuration of Union filesystems ( mergerfs ) because OpenMediaVault have a nice gui for that and it work.
all media files are on this mergerfs called TANK.
this is the gui :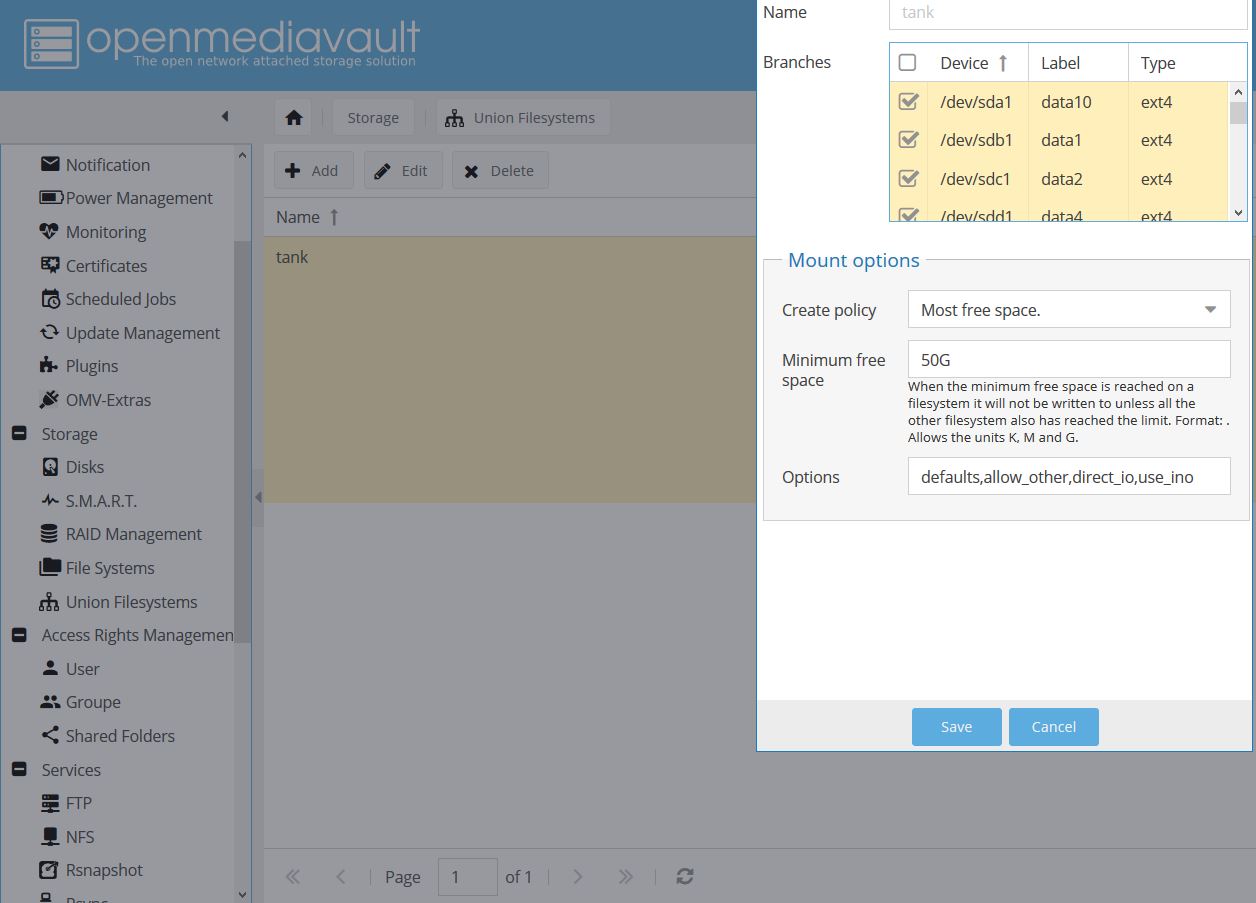 Plex, radarr, sonarr use files from this mergerfs.
It will be very nice if I can add Rclone mount in this mergerfs because all software don't see change if I move local files to gsuite cloud.
Do you think it's possible to add a rclone mount in Openmediavault directly from the union filesystem gui ?
I want to be sure before buy a gdrive account.
maybe i'm on the wrong track and you have another solution to offer me.