What is the problem you are having with rclone?
I want to sort files & folder that server from "rclone serve http"
What is your rclone version (output from rclone version)
rclone v1.55.1
Which OS you are using and how many bits (eg Windows 7, 64 bit)
win7
Which cloud storage system are you using? (eg Google Drive)
blomp (swift)
The command you were trying to run (eg rclone copy /tmp remote:tmp)
rclone serve http "F:\Toomics" --addr :8080

The result is unsorted how i sort this by filename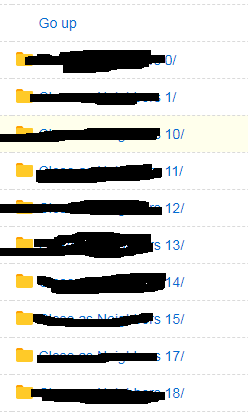 The rclone config contents with secrets removed.
[blomp]
type = swift
env_auth = false
user =  [REDACTED]
key = [REDACTED]
auth = https://authenticate.blomp.com

A log from the command with the -vv flag
Paste  log here