In my Google Drive, I installed an App "MindMup 2" below in order to create some Mind Maps, directly within Drive.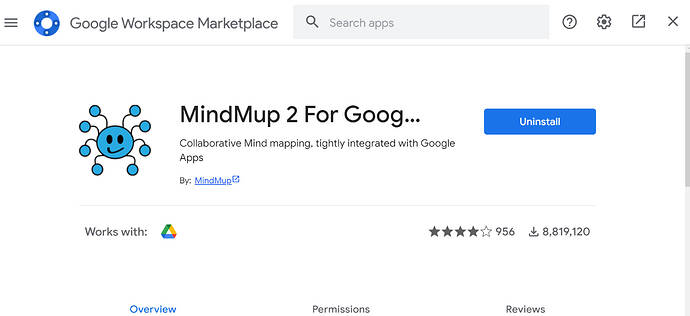 As expected, rclone can't export this special file type, using the command below.
What is the problem you are having with rclone?
I wonder if we can ever export such 3rd party files, for example, at least into PNG/JPG?
If not, there should be some errors/notifications in the Console Output, for example, "This file type is not exportable". (maybe I missed some input flag for rclone?)
What is your rclone version
rclone-v1.57.0-windows-amd64
Which cloud storage system are you using?
Google Drive
The command you were trying to run (eg rclone copy /tmp remote:tmp)
rclone sync --verbose --fast-list --create-empty-src-dirs --transfers 8 --checkers 16 --contimeout 60s --timeout 300s --retries 3 --low-level-retries 10 --stats-one-line-date --stats 1s --stats-file-name-length 0 --progress --progress-terminal-title "google-drive:" "x:/Google/rclone/"

Thank you.