Info Update: Following @ncw's advice I originally set --transfers to 9 to allow 96M per transfer as suggested. After running that for a while, I started upping that number to see the effect on performance and transfer speeds. Given my rclone is running on a file server that generally has no IO to or from it, I figured leaning on the disk for additional RAM wasn't going to cause much of an issue.
I'm now running pretty happily at --transfers 24, even though that is pushing past my RAM limit (considering other processes running on the server) and getting about consistently getting ~1.3MBytes/s. That's 6 times faster than I was originally getting, and I'm very happy with that.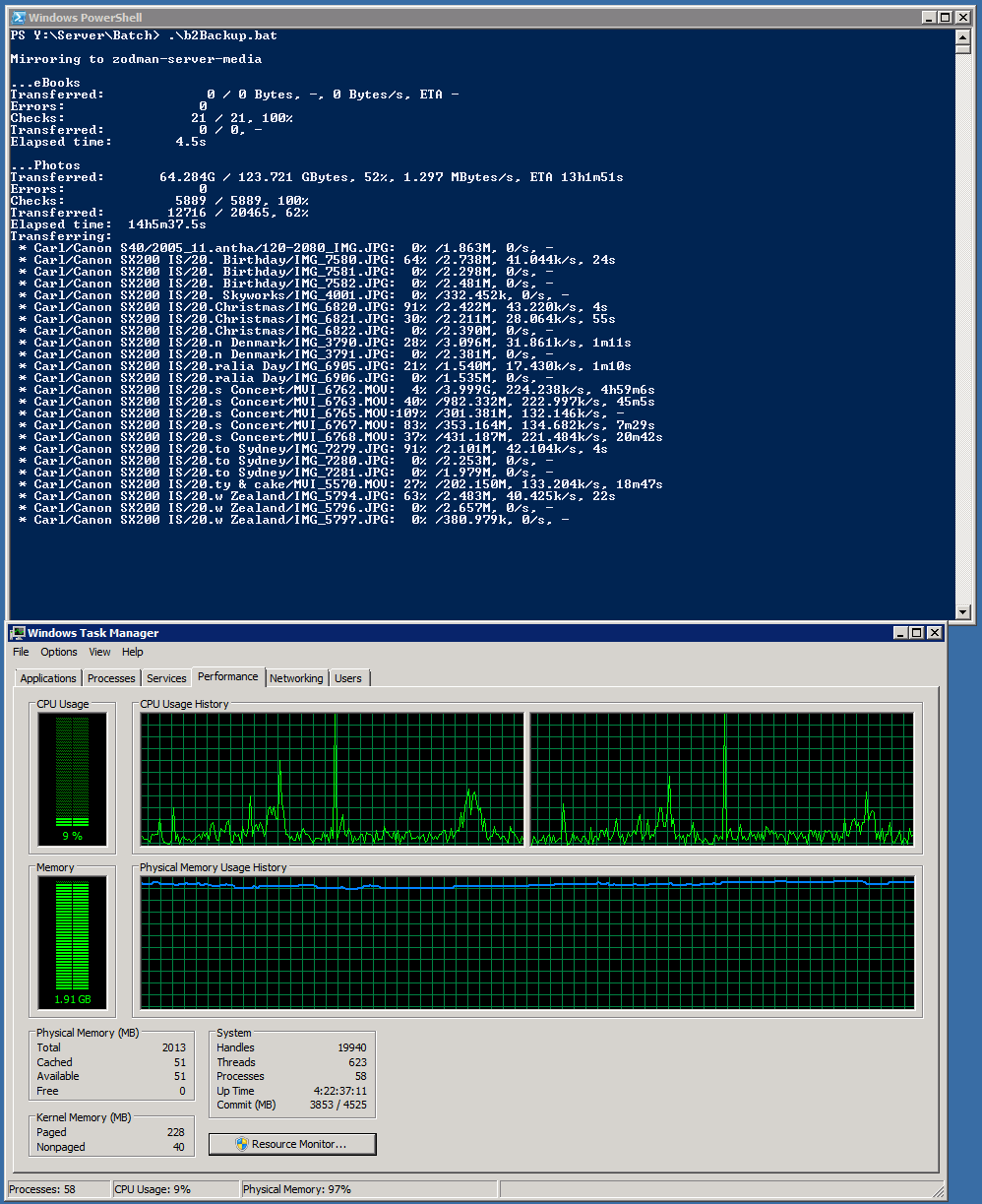 Once my initial backup of all my data is complete my daily backup won't have too much to do. rclone is a perfect fit for my hand-built mirror backup system, so again I'm very happy!