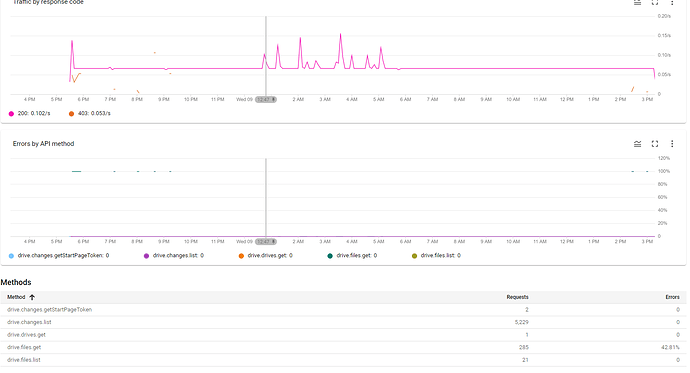 Google API requests that I'm sending.
Images of my service and RClone config files:
I'm sharing a Google drive with a friend, I've created my own OAuth client and secret(External, can't use Internal without being a Workspace user). But every night after a couple of hours it gets banned. Any ideas why or how to fix it?