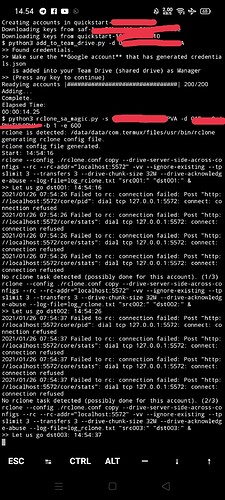 im really confused about this problem, it shows port 5572 connect refused, is it my network problem?.
and btw im trying to copy a other teamdrive that im only a viewer not editor, or that is because my teamdrive problem that i cant add service account there since im only a viewer? .
and ive try to add all service account to my source and destination and on the termux it says succesfull.
on the log it shows the rclone cant detect files or subfolder on the source teamdrive
*and btw my source rclone config is not in rclone termux data