Hello,
we cant' get it faster than 15KB/s with GSuite Drive. We created our own ID and using it.
The best transfer rate we achieved is with:
--fast-list --transfers=40 --checkers=40 --drive-chunk-size=1M
Here is what we get with RClone (v1.48.0):
Transferred: 834.834k / 3.681 GBytes, 0%, 13.705 kBytes/s, ETA 78h12m27s
Errors: 0
Checks: 0 / 0, -
Transferred: 78 / 10538, 1%
Elapsed time: 1m0.9s
Transferring:
This speed makes it unpractical to use. Anybody has any other suggestion in order to increase performance?
Here is also the googleapis stats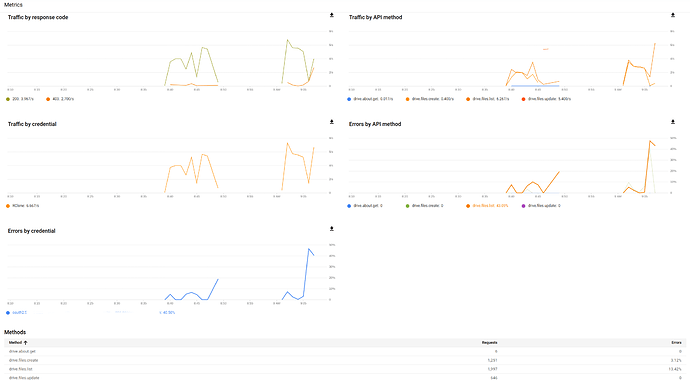 -- UPDATE --
The speed is as expected if I transfer big files however if I send a directory with small files (like a git repo) the speed makes crawl down to unusable levels
I also notice the %errors on oauth and lists